Your next challenge is to be inspired by this children's classic by E.B. White.
Here's what the DT did. Show us what you can do and you'll win a fabulous prize! :)
Julie: She chose to use some of the web words and the theme of friendship.
I love how whimsical her page is!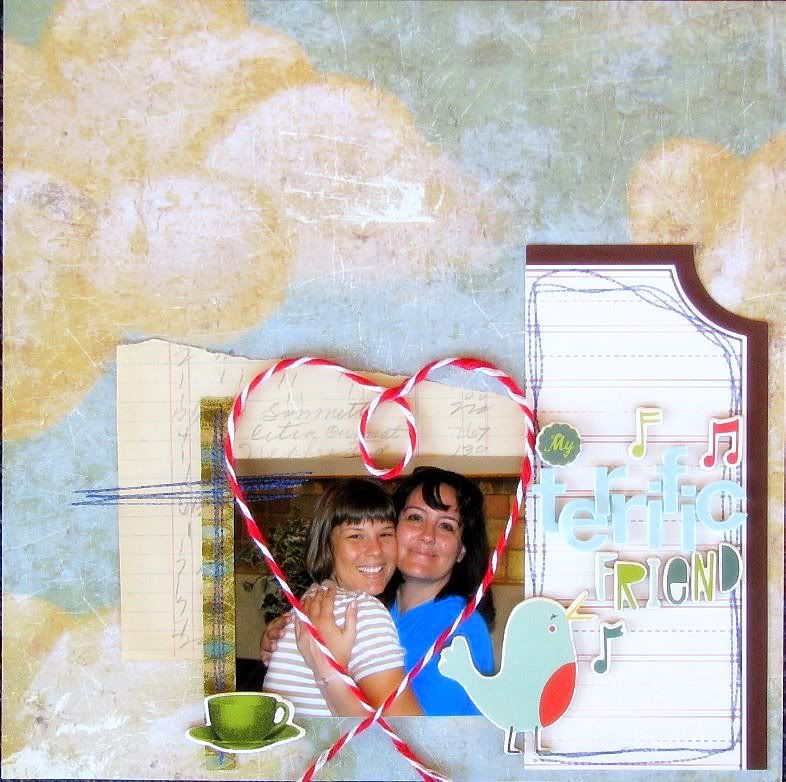 Kimmy: I was inspired by the trip to the fair in the book... I used lyrics from the classic animated movie. (Yes I realize I got one of the words wrong! oops!)

Lori was inspired by the theme of friendship. She also used a fabulous quote from the book!

Lou was inspired by the words of praise in Charlotte's web. Instead of Some Pig... it's Some Kid!
And isn't he a cutie? Couldn't you just eat him up?
Some ideas to help you get started....
Charlotte's "Web words" : Terrific, Humble, Some ____, Radiant
Spider webs or farm animals in your design
Theme: friendship, farms, bugs, the fair, missing someone
Technique: colored pencil drawings
You are not limited to these ideas, they are just a springboard.
The rest is up to you! have fun with it.
Again, it doesn't have to be a LO, it can be a card, altered art project,or something else!
Please link your projects to this post
by August 8th
for your chance at the prize.